Pilot for a day in Italfly means to experience the thrill of flying and take the control of an helicopter, under the supervision of an instructor of Italfly Academy

Live or give away this experience to a friend or someone special, because those who try to fly, walk with the nose up, because there is where they would like to return!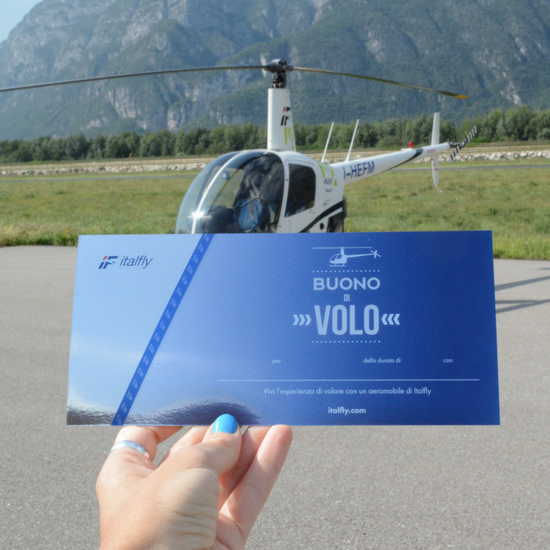 In Italfly we thougth of something special: with us you have the opoprtunity to fly a helicopter or a plane!

Meet the flight instructor and discover the peculiarities of the aircraft of our Academy: Guimbal Cabri, Robinson 44 or Cessna C172.

DO YOU WANT TO MAKE A GIFT?
You can buy a gift voucher and we can send it to you as a PDF format or you can pick it up at the Academy (Trento, Lidorno Street 3, 38123)

GOOD TO KNOW: the voucher does not expire!



---
How does "Pilot for a Day" works:

- half-hour customized theory lesson
- half an hour of flight on helicopter or plane, taking command in double with the instructor. You can choose:
Guimbal Cabri
Robinson 44
Cessna C172
- debriefing of the flight with the instructor
- personalized souvenir of the experience carried out in Italfly Academy

- Minimum age: 16 years old
- Maximum weight: 109 Kg
- You can have the experience in italian, german or english
- Wear sport clothes like jeans, T-shirt, sneakers


What do you need to book the experience?
- copy of the ID card and code of the payer
- a telephone number to call
- name of the person who will fly
- type of vehicle chosen for the experience

VALUE OF THE EXPERIENCE TO BE PAID WILL BE COMUNICATED VIA E-MAIL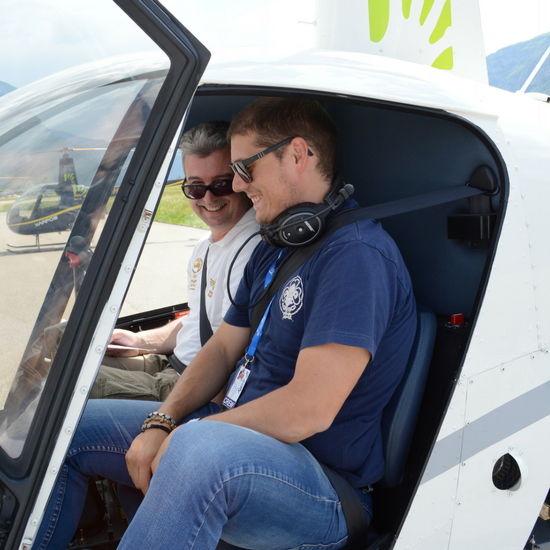 ---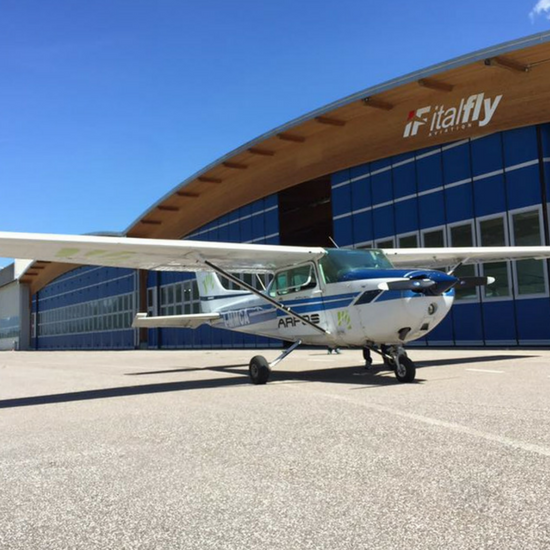 Weather conditions:
in case of poor visibility, storm or too strong wind, the experience will be postponed.

Cost with helicopter Guimbal Cabri:
244,00€ (VAT included)

Cost with helicopter Robinson 44:
439,00€ (VAT included)

Cost with airplane Cessna C172:
171,00€ (VAT included)
_______________________________________

Do you want to fly more?

50 minutes with helicopter Guimbal Cabri:
463,00€ (VAT included)

50 minutes with helicopter Robinson 44:
854,00€ (VAT included)

50 minutes with airplane Cessna C172:
329,00€ (VAT included)

---